Work in Progress Summer 2012
Dandy Warhols Remix by
Anton Newcombe
(test reference 1)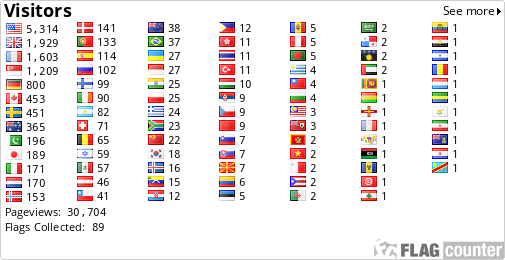 .
Newcombe and his shifting band of acolytes in the Brian Jonestown Massacre have been steadily and stealthily releasing records that that are revered and reviled in equal measure. As one of music's more outspoken characters, Newcombe cares not for public opinion, nor would he have it any other way. Taking time out from a lengthy world tour, Newcombe spoke with us about his life in Berlin, thoughts on U.S. culture and cynical Hollywood sharks.

JV:
The title of your latest LP, 'Aufheben', is a word that has multiple meanings. It can be used to mean 'to lift' or 'to abolish' among others. What meaning did you have in mind when choosing it to represent your music?
AN:
I love the concept of destroying something to preserve it. I read a book once about a Sufi institution of learning…maybe it was in Iran hundreds of years ago. At some point a new ruler decided that Sufi art and teaching were against more conservative Islam, so mobs of angry orthodox people were going from village to town to attack and destroy these schools of learning and art and purge these mystical sects. The master of one school, upon learning of a mob heading in their direction, ordered his students to grab all of the texts and art they had created in the compound and take it out to the street and burn it; all of the rugs and tapestries etc. A student said "What? You want us to burn all of these texts and God inspired art?
The teacher said "Yes. When the mob comes, they will think we are a part of their mob, and will keep moving on. We know how to make these things again after it is safe as it is our own work…and we will live."
JV:
Early reactions to the new LP are very positive. Some fans are calling it the best Brian Jonestown Massacre record yet. Is this something you would agree with?
AN: I don't think about things in those terms. I'm pleased that people enjoy it…I hope it finds its way into the hands/ears of those that would enjoy it. I'm very much looking forward to starting on new ideas, new albums. I love progress of any type and I would love to expand on my own art in someway…create more songs in other languages…perhaps do a soundtrack…
JV:
You currently reside in Berlin when not touring. What about the city enticed you to move there?
AN: Freedom. Berlin leaves me alone. At the same time I get the feeling that the major players in the western world are falling apart and just plain suck. Capitalism ran amok. I don't get that feeling at all in Scandinavia or Germany. In some ways the UK and the States and a few others…they feel like corporate fascist countries or states in a global thing. I don't like it. Berlin…I don't get that vibe at all and I feel like it will be the last of the western nations to dress up like the Stasi or National Socialists because of their history. I feel safe, happy…and I am thankful.
JV:
Do you see yourself returning to live in the US in the future?
AN: I can't say, but I do not like the culture nor the cause or the lies or the mainstream or the politics or the militarism, jingoism, racism…it all makes me want to fucking puke. I've lost all respect for the culture and for the people for not standing up to the bullshit that started after 9/11 and it is embraced by both parties. People are so self-centred, money hungry and lame. I don't want to see it, or see bling or be around that fucking jackass Jersey Shore Kardashian tabloid toilet any more than I have to. Goldman Sachs can have it.
JV:
In an interview with the The Quietus in 2010, you stated you were clean and on the wagon. Was this a conscious decision in regards to your domestic life or something you just slipped into?
AN: It was time for me to stop drinking. Simple.
JV:
You are currently undertaking a lengthy world tour until August. Are things like burnout and fatigue still problematic or are you experienced enough to deal with it?
AN: It's hard work. I try the best I can. I'm not perfect. I worry about playing well…
JV:
For as long as you've been in the public eye, you've talked extensively about the notion of instigating revolutions and wanting to totally alter people's perceptions of life and the world around them. Do you think that people will ever widely accept such ideas or have we gone too far down the rabbit hole as a species?
AN: I can't really want things for society that they don't want themselves. I find that I lose respect for humanity little by little more each day. I would like to think that I am wrong, but all signs point to the decay of some very vital aspects of human dignity, and that distresses me. My only plan is to carry on with my art.
JV:
Some people first became aware of you and BJM as a result of 'Dig!' What were your thoughts on the film? Did you feel you had been ambushed by those making the film or is it something that does not particularly bother you?
AN: Ambush is the wrong word. I feel like I provided access under the false impression that the film makers were honest when in fact they were selfish and shallow. Betrayed is a better word for it.
JV:
Rumour has it that BJM will be releasing a total of six albums in 2012?
AN: Not in 2012 – but yes I am working on more than one album. I will release them as I feel like I can move on artistically from each one and on to another.