lastnight
more photos will be posted later
jeudi 5 juillet 2012
Brian Jonestown Massacre au Trianon (4/7/12)
Le jour de l'indépendance américaine, le groupe indé californien le plus culte de sa génération, les cramés du Brian Jonestown Massacre ont enflammé le Trianon hier soir, causant jusqu'au décollement d'une partie du plafond! Hot as hell...
Le leader démiurge du BJM, Anton Newcombe était dans un bon mood hier et le concert fut l'un des plus psychédéliques donné par le groupe dans la capitale française (vs bataclan
2008
et
2010
). Dans une ambiance torride, le combo de San Francisco a surfé sur les vagues psyché de son dernier opus "Aufheben" le dernier album terrestre du groupe selon Anton...
Plusieurs titres de Aufheben donc, la reprise "There's a war going on" permet au Tambourine Man en chef, Joel Gion, de montrer ses capacités vocales après avoir passé une bonne partie de la soirée haut perché (as usual) en maniant maracas et tambourins en même temps! Et bien sûr quelques grands titres du répertoire gargantuesque du groupe : Sue, Anemone, Servo, Vacuum Boots ou encore le lennonien "Oh, Lord" chanté par Matt Hollywood qui causa une véritable émeute dans la foule...
Deux heures de folie et de bonheur partagé! Pas de rappel mais un Anton restant seul sur scène au synthé pour nous asséner quelques nappes bruitistes avant de tirer sa révérence...
Un groupe indispensable!
A lire également BJM au Bataclan en
2008
et
2010
ou encore
Best Song Ever : Swallowtail
.
.
The Brian Jonestown Massacre - «Aufheben»
Е
хидный и - как все ехидные люди - ранимый человек из Сан-Франциско
Антон Ньюкомб
пропустил сквозь горнило своего коллектива более сорока участников и записал семь пластинок, каждая из которых иллюстрирует переменчивое состояние его натуры. Если двухлетней давности
«Who Killed Sgt. Pepper?»
был стопроцентным диско-терроризмом с песнями на ломаном русском, то теперь Ньюкомб вернул в дело своего старого соратника Мэтта Холливуда, и
BJM
создали свои самые красивые и умиротворенные песни за многие годы. По уровню неги, разлитой в
«Illuminomi»
или открывающей
«Panic In Babylon»,
кажется, что отъезд Ньюкомба на постоянное жительство в Германию и его отказ от наркотиков и водки вкупе с нормальным сном, сделали его транслятором высшей благости, собравшим под обложкой
«Aufheben»
Ноев ковчег с блеющими овцами, ситарами и нью-ордеровскими клавишными.
.
Tuesday, 3 July 2012
The Brian Jonestown Massacre – the Music and the Myth
Bitterzoet, 27 June 2012



What can you really say about the Brian Jonestown Massacre that hasn't been said before?
Second only to Oasis, they have probably been the most publically belligerent and unstable band seen over the past 20 years. A reputation that was highlighted in the 2004 documentary Dig!, which showcased lead singer and guitarists Anton Newcombe's volatile personality and the bands love-hate relationship with friends/rivals, the Dandy Warhols.

Although they have never made it into the music main stream, with more than 20 albums to their name they have developed a huge cult following over the years. This was demonstrated fairly accurately in Amsterdam, with Bitterzoet selling out reasonably quickly and the crowd on the night being pretty passionate in their love for both Anton and his band of talented misfits.

Even though I enjoyed the show, I am not sure if I can count myself in the passionate fan category. For me there were two main things I took away from the experience –

the Music

and

the Myth

:
The Music

– There is no doubting Anton's talent as a musician, or anyone else's in the band, and if you enjoy that sort of jamming neo-psychedelic rock, there is no reason you wouldn't like their music. But to me it is hard to get beyond enjoyable background music, or something to get lost in your own thoughts with. And that is how I felt during the show. There were 8 band members on stage (until one stormed off – see below) and at times there were up to 6 guitars playing. Even though the sound mix was pretty good, it was tough to really tell any of them apart and it just became a wall of sound.
The other part noted by both myself and JV before and after the show is that they don't have any real standout songs; good or bad. It was clear that the fans had their favorites, but we both found it tough to walk away and say what the best song of the night was. You can't help but think this is part of the reason for their lack of commercial success.
This was in stark contrast to their "rivals" the Dandy Warhols, who we saw earlier this year (VPM's Dandy Review), and who were able to pump out almost an entire set of hits. Just like in the documentary it is not hard to see that Anton may well be more talented, but it is the hits that bring in the crowd and at least to me made the Dandy Warhols the more enjoyable show.
The Myth

– If you have read or heard anything about the Brian Jonestown Massacre, you will know Anton has the reputation for being both volatile and at times violent, with both his band mates and the crowd. With respect to Dig! I always took this with a grain of salt. I mean of course his prima donna antics make for a better documentary than the nights that went well, and in seven years of filming they were bound to get enough footage for a 2 hour doco.
So I went into the show with low expectation of actually witnessing this myth.
But all I can say from my sample of one show is that everything I had heard and read was pretty much on the money. He is a strange and complex dude. He didn't say a word the entire set, in fact he barely seemed to make eye contact with the crowd, which is pretty strange at such a small venue where the front row is only centimeters from the band. And then at the end (well, what became the end – it is hard to know if there was actually meant to be more) he just snapped.
<><><><>
04 July 2012
Μπορει ο Anton να μετακομισε στο Βερολινο, αλλα το Aufheben απεχει πολυ απο το να χαρακτηριστει 'Heroes' των BJM. Ριξτε το φταιξιμο στην επανασυνδεση του group με τον ασπονδο φιλο Matt Hollywood, ο οποιος μαζευει τα (κυριολεκτικα και μεταφορικα) κομματια του Newcombe στο πιο συμμορφωμενο album τους μετα το Bravery, Repetition And Noise.
Ευτυχως, η τρελα σκαει σε σημεια που δε περιμενεις. Εχουμε ανθυποχατζιδακικες κοντρες μεταξυ φλαουτου και σιταρ, ληστειες του Paint It Black, γαλλοφωνο psych-pop, triphopιζοντα drums και ξεπερασμενα μπλιμπλικια, υπενθυμιζοντας σου πως η ιδιοφυια του Anton δε καμουφλαρεται με τη καμμια. Μεχρι λοιπον να κυκλοφορησει τον επομενο δισκο του, το Aufheben ειναι η pop art παραφραση της χρονιας.
Aufheben
2xLP (A Records - 2012)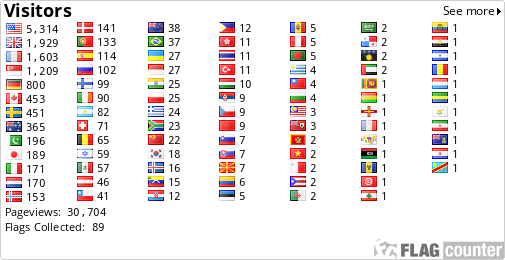 Brian Jonestown Massacre – Seven Kinds of Wonderful
Anton Newcombe is a person who I would not like to party with because I would be dead within hours. I have been informed that he doesn't party like he used to, circa the filming of
Dig!,
which was released in 2004 to the great acclaim of my friend and I who would get drunk and watch it almost every single weekend. And that's a good thing. Unless he has the genetic make up of Ozzy Osbourne or Keith Richards he would be in deep trouble right now or possibly not alive. Instead, he is still making music and that's great news for me. Selfishly, I would like Anton to live to be 100 and make music until his very last day.
Under my radar, which isn't even close to what it used to be thanks to family life and a job that keeps me busy, Brian Jonestown Massacre released a new album called
Aufheben
. It's not quite like the BJM that gave us songs like
Whoever You Are
,
Servo
and
If Love Is the Drug Then I Want to OD
because that was a long time ago and bands usually try different styles after a while. Come on, you should know that. Anton is a different person than he was back then because like all of us we experience things and meet people and change our perspectives from time to time. He lives in Berlin these days and has been traveling Europe extensively. It's inspired him to make music like what you'll hear on
Aufheben
.
The track Seven Kinds of Wonderful is just the first standout to these ears. It's addictive head candy. Female vocals soar over swirling eastern rhythms with a hint of synthesizer thrown in. It's the kind of music that instantly puts me in a good mood and the more music I can find like that, the better.
Making this discovery even more fun is that
Anton runs his own YouTube channel
and actually replies to the comments he gets on his videos which, probably not by design, keeps the comments relatively troll free. He's also on Twitter at
@AntonNewcombe
and in an act of criminal stupidity, I had not been following him up until the writing of this post. So go listen to this song and then go listen to the extensive catalog of Brian Jonestown Massacre. Keep music evil, wear white, and fuckin' come when we call.
BJM will be in Chicago on Saturday, August 18th at the world famous Metro. I'd love to be there and hopefully some of you will join me.
Here is their full tour schedule
thanks to Brooklyn Vegan.
Tagged as
Anton Newcombe
,
Aufheben
,
Brian Jonestown Massacre
,
keep music evil
,
rock and roll
,
Twitter
,
youtube
Monday, July 2, 2012
News: Brian Jonestown Massacre to Tour Midwest and East Coast Later This Summer.
BRIAN JONESTOWN MASSACRE TO RESUME US TOUR
SUPPORTING NEW ALBUM
AUFHEBEN
TOUR DATES:
Thu Aug 16 Minneapolis MN @ First Avenue *
Fri Aug 17 Milwaukee MS @ Turner Hall *
Sat Aug 18 Chicago IL @ The Metro *
Mon Aug 20 Atlanta GA @ Variety Playhouse *
Tue Aug 21 Carrboro NC @ Cats Cradle *
Wed Aug 22 Washington DC @ 9.30 Club *
Thu Aug 23 Philadelphia PA @ Union Transfer *
Fri Aug 24 Boston MA @ Royale *
Sat Aug 25 New York NY @ Webster Hall *
*Magic Castles Supporting
Brian Jonestown Massacre
returns to the United States in August to tour supporting their new album, Aufheben, released through Anton Newcombe's own 'a' Records in May 2012. Earlier this spring, the band completed tour dates on the west coast and southwest including headlining Psych Fest in Austin, TX. Then followed sold out dates in Melbourne, Sydney, Canberra, Perth and Adel in Australia and onward to Europe selling out venues in Amsterdam, Berlin, London, and Paris.
Opening for
Brian Jonestown Massacre
on the East coast and Midwest dates is the Minneapolis band, Magic Castles who released their eponymous double album in March 2012 through 'a' Records.
Anton Newcombe remembers, "The song that introduced me to Magic Castles was 'Ballad of the Golden Bird.' I really think it is special, so much so, I decided to ask the group if I could release this record through my label, 'a' Records. I hope you enjoy it as much as I do..."
Stream the following tracks from Magic Castles:
Regarding the Brian Jonestown Massacre's album title, Aufheben or Aufhebung is a German word with several seemingly contradictory meanings, including "to lift up," "to abolish'" or "to sublate." The term has also been defined as "abolish," "preserve," and "transcend." In philosophy, aufheben is used by Hegel to explain what happens when a thesis and antithesis interact.
Brian Jonestown Massacre
recorded the new album in Berlin at Anton Newcombe's studio and the infamous East German Radio Station "Studio East."
Original member of the band, Matt Hollywood, plays on this album. It also features Will Carruthers (Spacemen 3, Spritualized), Constantine Karlis (Dimmer), and Thibault Pesenti (Rockcandys) plus vocal performances by Eliza Karmasalo (in Finnish).
This album brings the traditional Brian Jonestown Massacre sound mixed with eastern influences, bringing it up to date with the benefit of all the additional weirdness that's been discovered in the past 40 years.
The Brian Jonestown Massacre has been somewhat of a musical commune for many respected musicians over the years, a band from the 1990's that has spurned other great bands ever since. Black Rebel Motorcycle Club, The Warlocks, The Silver Rockets, The Black Angels, The Ravenettes, The Dilettantes (to name a few) are all part of this musical family tree. Indeed, this is a band that has witnessed many incarnations, since its inception in San Francisco in 1992.
Two dozen band members later and numerous "ups and downs" (some have been famously sensationalized in the media), the one thing that has always remained consistent for this psychedelic collective, is front man Mr. Anton Alfred Newcombe.
Brian Jonestown Massacre Touring Band
Anton Newcombe – guitar, vocals
Matt Hollywood – guitar, vocals
Joel Gion - tambourine
Collin Hegna -bass
Dan Allaire - drums
Frankie Emerson - guitar
Ricky Maymi - guitar
Rob Campanella - keyboards
Brian Jonestown Massacre (Album)
Anton Newcombe – Guitars, Vocals, Bass, Keyboards, Drums & Electronics
Will Carruthers - Bass & Backing Vocals
Matt Hollywood - Guitar
Constantine Karlis - Drums
Additional Musicians
Hallberg Daði Hallbergsson - Guitar
Hakon Adalsteinsson - Guitar
Eliza Karmasalo – Vocals on Viho
Friederike Bienert – Flute
Thibault Pesenti - Vocals on Illuminomi
Fab Leseure – Keyboards & Electronics
Tracklisting
1- Panic in Babylon
2- Viholliseni Maalla
3- Gaz Hilarant
4- Illuminomi
5- I Want To Hold Your Other Hand
6- Face Down On The Moon
7- Clouds Are Lies
8- Stairway To The Best Party
9- Seven Kinds Of Wonderful
10- Waking Up To Hand Grenades
11- Blue Order New Monday