with YETI LANE
this is the way.
Emmené par son leader charismatique Anton Newcombe,
The Brian Jonestown Massacre
est actuellement en tournée en France jusqu'au 4 juillet. Après Rennes, Toulouse, Montpellier et un passage au Rock dans tous ses états et aux Eurockéennes, ils sont en concet ce soir à Clermont-Ferrand (demain à Paris). L'occasion de voir un des groupes indés-américains les plus intéressants, très influencés par la période psychédélique du rock.
this venue is the serious homage to serge gainsbourg
love him..
nice day,nice backstage with the windows open.
The Brian Jonestown Massacre – solidt, ikke magisk
Foto: Steffen Jørgensen
The Brian Jonestown Massacre er efterhånden en groft personlighedsspaltet kulturinstitution. En inkarnation af bandet er 'Anton Newcombe and friends', – en løs konstellation, som i ny og næ roder et album sammen – og en anden er det efterhånden virkelig velsammentømrede slæng, som turnerer verden tynd og aften efter aften fra scenen leverer, hvad der i bandets verden er at betragte som en psykedelisk hitparade. Således også denne aften på Voxhall.
Newcombes otte mand høje trup er imponerende. Halvdelen betjener oftest guitarer, og man må sige, at husets lydmand især denne aften havde kælet for lyden, så alt, trods den megen trængsel på scenen stod krystalklart i bandets lysergiske lydbillede. Dan Allaire er måske en af de mest oversete trommeslagere nogensinde, og især hans bidrag stod i Voxhalls formidable lyd ud som en mavepumpende og fysisk rock'n'roll-eksercits: Det helt rigtige underlag for bandets svirrende guitar-armada.
Rob Campanella sad troligt bag orglet og Matt Hollywood – under indspilningerne til dokumentaren 'DiG!' drabelige uvenner med Newcombe – nu hans tro væbner, stod tættest på Anton sammen med den tighte og prunkløse bassist Collin Hegna. Imponerende er også ordet, der falder lige for, når man finder ud af at Brian Jonestown Massacre bare uden videre kan gå på scenen uden fast setliste og lade Newcombe spille whatever-the-fuck han nu lyster. Resten af bandet skal nok falde ind og få PA-systemet til at græde guld.
Læs anmeldelse: The Brian Jonestown Massacre 'Who Killed Sgt. Pepper?'
Det faktum gør også, at deres koncerter står og falder med hans humør. Især en batalje med to af bandmedlemmerne gjorde sit til at så tvivl om netop Newcombes lune. Der er et par grunde til at han altid indtager positionen helt ude til venstre i scenen. En er, at han ikke rigtigt ønsker rollen som frontmand, der istedet er dedikeret til tamburin-charmøren Joel Gion. En anden er, at han, som den kontrolfreak, han er, holder øje med om hans kumpaner nu også spiller rigtigt.
»It's one fucking rhythm, not five different ones! You make it so fucking difficult – no – actually impossible to me!« udbrød han pludselig, efter at have våget som en høg over især de to rytmeguitarister i den fjerne ende af scenen – den stoiske cowboy Frankie Emerson og den ulasteligt jakkesætsklædte 12-stringer-slinger Ricky Maymi. »Yeah, you look fucking great with your sunglasses and all. Deaf people love it!« fik de lige med også.
Det forsurede de få minutter, der var tilbage af aftenen lidt, og stak måske også lidt en kæp i hjulet på håbet om en encore. Ærkefans måtte derfor kigge langt efter nogle af bandets mest hypnotiske, men desværre fraværende højdepunkter – 'Swallowtail' og 'Hide and Seek' – i en setliste, som især ellers skinnede i bandets mest poppede momenter og så Matt Hollywoods hofnumre 'Not If You Were the Last Dandy on Earth' og 'Got My Eye On You' – og omvendt var ved at gå i stå under sirupssløve leveringer af numre som '(David Bowie I Love You) Since I Was Six'.
Med en længde på næsten to timer kan ingen brokke sig over at have gået sultne fra koncerten, men The Brian Jonestown Massacre var oftest mere solide end magiske aftenen igennem, omend leveringer af numre som 'Anenome' og 'Super-Sonic' stadig transcenderede denne verden.
[Portrait] Anton Newcombe, la dernière légende du rock. Depuis plus de vingt ans, The Brian Jonestown Massacre incarne avec fougue un certain idéal rock'n'roll, grâce à l'aura destroy de son leader Anton Newcombe, devenu une petite légende underground. Les cinq raisons du culte. (Olivier Granoux/Télérama Sortir)
Lire la suite ici : http://goo.gl/LQr5w
Concert : 03/07 Clermont-Ferrand ( La Coopérative de Mai) w/ Yeti Lane 04/07 Paris (Le Trianon) w/ Yeti Lane
Album "Aufheben"
being silly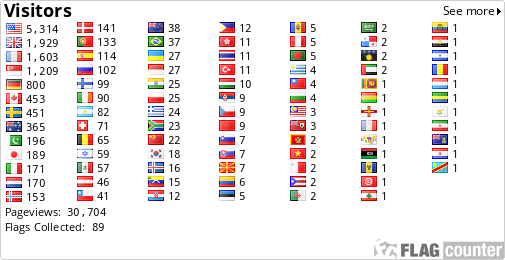 .