Q. First off, where am I reaching you for this interview?

A. i'm in berlin enjoying a brief break before i return to the united states to finish the tour.

Q. What were some challenges you faced during the recording of your latest album Aufheben?

A. i no longer drink alcohol and that changes the way a person hears sound,among other things.i am lucky that i work with an engineer full time in berlin and he helps me avoid second guessing myself while we record and mix music.


Q. How did you overcome such obstacles?

A. the same way i deal with fear of any kind.i think about my awareness of a problem or situation then i confront that fear or thing and i move forward,but i do not give up.i set goals and meet them realistically.

Q. What led you to name the album Aufheben?

A. i was reading an article that mentioned the word and decided to learn more about the concept and meaning.i can see clearly that it is very topical in many ways to many problems facing humanity and mankind,but more importantly western civilization and governments. take for instance global warming - to address that issue we will need to abolish,lift up,preserve etc many things... most things in our cultures in order to survive and thrive.

Q. How would you characterize the dual meaning of the album's title, which can be translated as both "to abolish" and "to preserve"?

A. humanity needs to address a multitude of habits,and attitudes on many levels in order to progress and thrive.this should be obvious to even small children.the status quo is harmful.

Q. How would you describe the audience reaction to the new material on your tours so far?

A. overwhelmingly positive and i am thankful for that.

Q. What is it like for you to perform these new songs live?

A. i enjoy certain elements of our entire body of work,to that end,the new songs fit in seamlessly.

Q. Do you have any favorites out of the new tracks?

A. i don't play favorites or even select the songs to be played.my group figures that stuff out.i treat the creation of our music as conceptual art,our concerts are performance art,meaning that in the live context i am more or less a part of a team.these two thing are not always related in a direct way nor should they be.
i have no problem writing music by myself for the project and why should i?however i feel strongly that these ideas take on the lifeforms in the live context and that is where they truly shine.

Q. Of your older material, what are some of your favorite songs to perform?

A. we are not and have never been a singles/song based project in the way your question presents... to me its about the entire context of a concert... i enjoy presenting a full spectrum of sounds and emotions and do not play favorites as i don't limit my own interests so narrowly.i create enviroments.

Q. What can audiences expect/ not expect from your shows on this upcoming East Coast tour in the US, especially your Boston performance at the Royale on August 24?

A. you can expect the concert to be sold out so i would advise you to act fast and secure yourself a ticket.



Q.

What can you tell me about the band opening for you on this tour the

Magic Castles?

A. i would like to encourage anyone planing to go to this concert not to miss the first act - i believe in their project enough to release it with my own money as a document. here is a link to a song of theirs: http://www.youtube.com/watch?v=LzytADGpfRA actions speak louder then words,music is meant to be heard more then talked about.i love the way some of their songs make me feel.





Q. What are some other bands you are listening to now?

A. - Dead Skeletons - www.dead.is - icelandic mystical monks


little barrie - legendary sideman for paul weller,spiritualized,primal scream - http://littlebarrie.com/
*

cate le bon - epic songstress from wales - http://catelebon.com/
Gun Club Cemetery - veteran uk rock legends form posse,climb back up on their horses,and recreate epic culture battle for control of rock and roll in the uk. - http://www.reverbnation.com/gunclubcemetery

and i add new things i find everyday to my youtube favorites channel
anton fjordson favorites on youtube
Q. Shifting gears back to Aufheben, the track "Stairway to the Best Party in the Universe" contains a part that seems reminiscent of the Rolling Stones' song "Paint it Black." What are some of your other favorite Rolling Stones' songs?


A. everything about the rolling stones including their name is a point of reference to something else. i find it interesting that their organization avoids referencing brian jones and his contributions.shame on them.

Q. There's definitely a lot of '60s psychedelic influence in your work, but you also have experimented with electronic sounds and recorded in places like Iceland and Berlin. What is it about these other sounds and places that inspires you?

A. i taught myself to play music on mini-moogs and korgs and rolands - iceland and berlin are both very forward thinking cultures/places - thats what i need in my life,in my art and the world would do well to investigate both of these societies and emulate many aspects.

Q. What has it been like to collaborate/ tour with Matt Hollywood and Joel Gion again?

A. i love both of those people for many reasons.at the same time we are all indiependent of eachother so its the best of both worlds i think.


Q. What can you tell me about the other members of your current band?

half of the group i've played with for 10 years the other half more then 20.i think each of us respects and annoys each other in equal measure.that's honest and fair.

Q. What are some future projects/ recordings that you have planned?

A. i very much want to continue exploring song composition,production with other groups with a primary focus on soundtracks for cinema. i want to do an epic soundtrack for lars von trier or even tarintino... in someway i would like to make a great movie even better with audio/sounds/songcraft & score.

Q. As an artist faced with the proliferation of cell phones and other recording devices, how do you feel about audience members recording you and taking photos during a concert?

A. its a shame people can not be in the moment...my natural reaction is to be as lifeless and unkept as possible on stage in hopes that people tire of filming me and revert to listening to the music.

Q. What do you make of your experience broadcasting DEADTV via USTREAM?
What do you hope fans get from watching your online broadcasts?

A. i have zero desire to morph into a presenter however i hope that i can inspire others to attempt creating media they themselves would enjoy instead of being so passive and synical about the lack of quality media that speaks to them.its a powerful tool that can be as eclectic as your own imagination.as an artist i am very interested in the actual "folk" media... things created by people for people that bring people together inspite of financial considerations.get the fuck off of facebook.stop reading about other people's lives and start living again.

Q. Is there any question or topic I should have asked about but didn't? If so, what would you like to talk about or maybe elaborate on?

A. i would like to encourage everyone to spend 15 minutes online a day learning something new.trust me it will enrich your life.any subject...search for the stimulation you did not know you needed...the mainstream is a sewer.

Q. Any final thoughts?

A. yes,i think hennry kissinger is a fucking asshole.

Thanks for your time Anton. And thank you
thank you.
a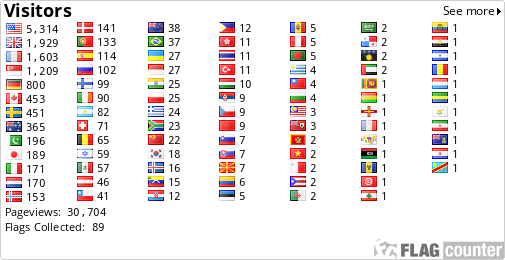 *
Little Barrie
Date
City
Venue
Country
08/18/12
Nr Fairmile
Beautiful Days Festival
United Kingdom

Time:

2:00pm.

Age restrictions:

All Ages.

Address:

Escot Park, Devon, EX11 1LU.
Tour: Little Barrie US tour
08/19/12
Asbury Park – New Jersey
The Saint
United States

Time:

7:00pm.

Admission:

$10.00.

Address:

601 Main Street, 07712.

Venue phone:

(732) 775-9144. Buy tickets
08/20/12
Philadelphia
KungFu Necktie
United States

Time:

8:00pm.

Admission:

$10.00.

Address:

1250 Nth Front Street, 19122.

Venue phone:

(215) 291-4919.

With 'Sundress'.

Buy tickets
08/22/12
Washington
DC9
United States

Time:

8:30pm.

Admission:

$8.00.

Address:

1940 9th Street, NW, 20001.

Venue phone:

(202) 483-5000. Buy tickets
08/24/12
Nashville
The Basement
United States

Time:

8:30pm.

Admission:

$8.00.

Address:

1604 8th Ave South, 37203.

Venue phone:

(615) 254-8006.

With 'The Boxing Lesson' & 'GED Soul'

08/25/12
St Louis
Loufest
United States

Time:

2:00pm.

Address:

Central Field, Forest Park.. Buy tickets
08/26/12
Chicago
Reggie's Music Joint
United States

Time:

10:00pm.

Admission:

$7.00.

Age restrictions:

No Minors.

Address:

2105 Sth State Street, 60616.

Venue phone:

(312) 949-0120.
08/28/12
Toronto
The Horseshoe
Canada

Time:

8:00pm.

Admission:

Free.

Address:

370 Queen Street West, M5V 2A3.

Venue phone:

(416) 598-4753.

The Edge 102.2 Presents

08/30/12
Boston
O'Briens
United States

Time:

8:00pm.

Admission:

$8.00.

Age restrictions:

No Minors.

Address:

3 Harvard Avenue, Allston, 02134.

Venue phone:

(617) 782-6245.
08/31/12
New York
Bowery Electric
United States

Time:

8:00pm.

Admission:

$8.00.

Address:

327 Bowery at 2nd Street, NY 10003.

Venue phone:

212-228-0228.
.